5-DAY TRAINING ON SOCIAL STATISTICS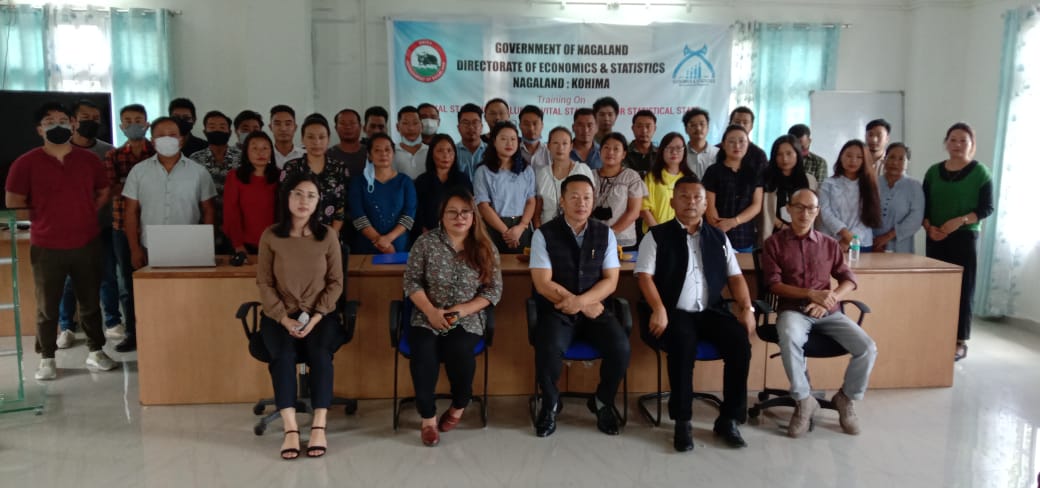 5-DAY TRAINING ON SOCIAL STATISTICS
The Directorate of Economics & Statistics launched a five day training on social statistics including vital statistics at DES conference hall on 6th September 2021. Inaugurating the training programme, Economics and Statistics (E&S) department, additional director and HOD, Neidilhou Angami said the training programme on social statistics was one important subject of the department as it covered most activities of the department including statistics on population, gender health, disaster, employment, income and investment etc.
In this regard, Neidilhou urged the trainees to take the session seriously and grab the opportunity to update their knowledge and skill.
To enhance human resource capability of the department, Neidilhou said the department had a training division to train statistics officers on various topics and innovative programme were being initiated to improve credibility of the department in providing reliable and accurate statistics for proper policy intervention.
Asserting that E&S department was nodal department of statistics in the state, he stressed on the need to work cohesively to deliver goods and execute the responsibility in an effective manner.